I am like any other girl :Victoria Trinh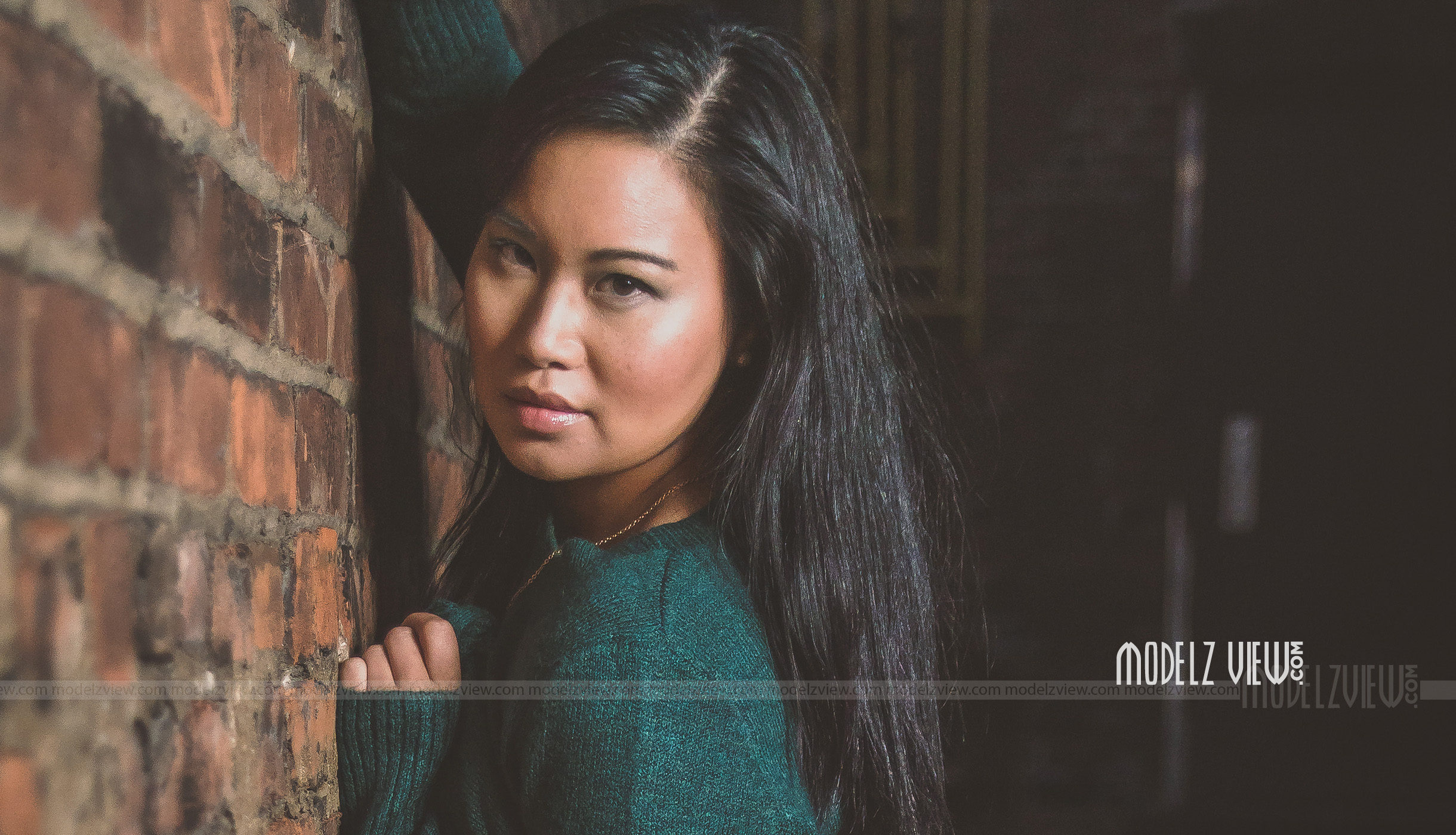 Screen Name: Victoria Trinh  or  Miss Sass
Age:  31
Height: 5'6
Vital Assets:  Cup 30A       Waist: 25 inches Hips 27 inches  Shoe Size 5.5   Weight 98 lb  
Ethnicity Chinese, Vietnamese, Canadian  
Hair Long Colour Treated but Naturally Black Eyes
Place of Birth: Southern Ontario, Canada
Current Location: Kitchener, Ontario, Canada
Where are you from, and how would you describe your life growing up?
I was born and raised in southern, Ontario Canada. Growing up were didn't have a lot but we still made it work.
How did you find your way in front of the camera, modelling?
Modelling has been a part of my life since age 4. This has benefitted me greatly as modelling is a huge part of me and I don't see myself slowing down anytime in the near future with it. As well as modelling I still enjoy the odd acting gigs.
What do you like best about being a model?
Oh man, what do I like best…lots of things and the list could go on forever too. I guess the main this is how much of a confidence boost I get from each runway show, each studio session, forcing myself to step out of my bubble.
I'll bet you've got a lot more going on, girl, then just a pretty face. Besides modelling what is your most important thing in your life? Do you have any unusual talents.
Well, when I'm not modelling I'm using my brain more intensely…During the day I work as a Dental Assistant and by night a Personal Support worker. You can naturally say that Modelling is my fun exciting job.
Unusual talents…I can wiggle my ears wiggle wiggle
We all need support in life. Where do you get your support? What or Who inspires you?
My family, friends and peers support me greatly to keep going with my modelling and other aspirations in life. My greatest inspiration and idol in life would be my mother and late grandmother. They have been a huge part of what I value in life, their strong headedness I definitely inherited from them. Other people who inspire me include Betty Paige, Dita Von Tease,Michelle Yeoh, Amanda Cerny and I know she's a cartoon character but Betty Boop needs to be on this list too.
What do you think is the most challenging thing about modelling and what advice would you give new models?
As a freelance model I found it very difficult to have some people take you seriously, in terms of not doing free work and holding your grounds. I found it was much easier to work under an agency as they would do all of the shop talk for you and only provide you with casting that would be suited for you. Modelling in itself isn't an easy job as it looks on the outside. There is a lot of self-care included with the package deal so to speak. My advice to new models is to stay confident, if someone says you don't have what they are looking for, comments your body image…its part of the job but know that you an amazing individual and nobody can take that away from you. Stay positive and get lots of rest. Who knew "beauty sleep" is actually a thing…
What is your favourite way to relax? What do you do for fun?
I am like any other girl you might know, I do enjoy a good trip to the spa when I'm not modelling and needing relaxation time. If I can't go to the spa then I enjoy traveling in my off time, or grabbing anything that will keep me creative, my camera or my sketch pad. I enjoy going to the movies and spending time with my friends and the ultimate way to just relax taking naps. Who doesn't like a good nap now?
You look amazing. What do you recommend for those wanting to keep in shape?
Oh you, thank you for noticing. I actually just live a healthy diet. I follow the recommend Canadian food ideals for healthy intake. If I'm not at the gym then I enjoy rock climbing and hiking in the summer time or Ice skating in the winter time.
What would. You consider your sexiest, strongest attribute? What do guys compliment you most on?
I would say my Lips and my bum. I'm always told that I'm cute, sweet, nice smile and have a great sense of humour and personality.
What do you think is the sexiest thing about a man?
I think a confident but kind gentle nature who knows how to respect a woman is the sexiest thing. I like a man that follows through on their commitments and glasses and a great smile are bonuses.
Anything about your heritage, ethnicity, or nationality that you feel people would like to know?
I'm a proud Canadian with great American neighbours…Happy American Thanksgiving to all of you
Please share something about yourself that may surprise others. What is the most adventurous thing you have ever done?
I am an UFC fan, I'm deaf in one ear and I've done a polar ice dip for charity in college (a fireman friend convinced me)
Guys want to know, what you normally wear to sleep in?
I'm a T-shirt and panties kind of girl or just a nightie.
What are your dreams and goals and ambition?
First and far most to be happy living a positive life. I think I'm mostly there now. Goals to become a surgical nurse one day. Own my own home. Travel the world.
If you were in a magical machine that could transport you to any place and time imaginable, where would you love to be and why?
I would go back to the 1940-50's era I would join the many women discovering women rights and worth and empowerment. That entire era is very much apart of my daily living actually.
Are you a naughty girl, or nice girl?
…. a little bit of both 😉
Please sure a guilty pleasure with us. Your naughtiest fantasy?
Oh man what is a good guilty pleasure…I love ice cream and sweets addict. You could probably make a short movie out of my naughtiest fantasies I wouldn't be able to pick just one to describe.
What's one thing about yourself that everyone should know?
My friends tell me I'm a very loyal, no filter kind of person with an even kinder heart.
Do you go to college? What do you study?
I'm doing online studies to keep with my medical upgrades. This allows me to stay current with the changing times.
Do you have any favourite quotes that you would like to share?
I generally live by the quote:
"live life without regrets…"
"life's an adventure grab it while you can…"
"all he world is your stage…"
S.T.O.P – Stop, Think, Observe, Plan
My favourite poem is: "How do I love thee" by Elizabeth Browning sonnet 43
How are you celebrating this 4th of July Independence Day? What Freedom you want as a model?
This 4th of July and other holidays you can generally find me volunteering at local soup kitchens, shelters followed by watching fireworks with friends and family and hopefully some pool/beach time.
What does being published in this Modelz View Magazine mean to you?
I am very honoured and very grateful to be in your magazine. I love every part of it.
Is there anything else you would like to share with our readers?
Thank you all!! You can all follow me on instagram at @vickymtrinh