My destiny is to chill out : Jamara Sade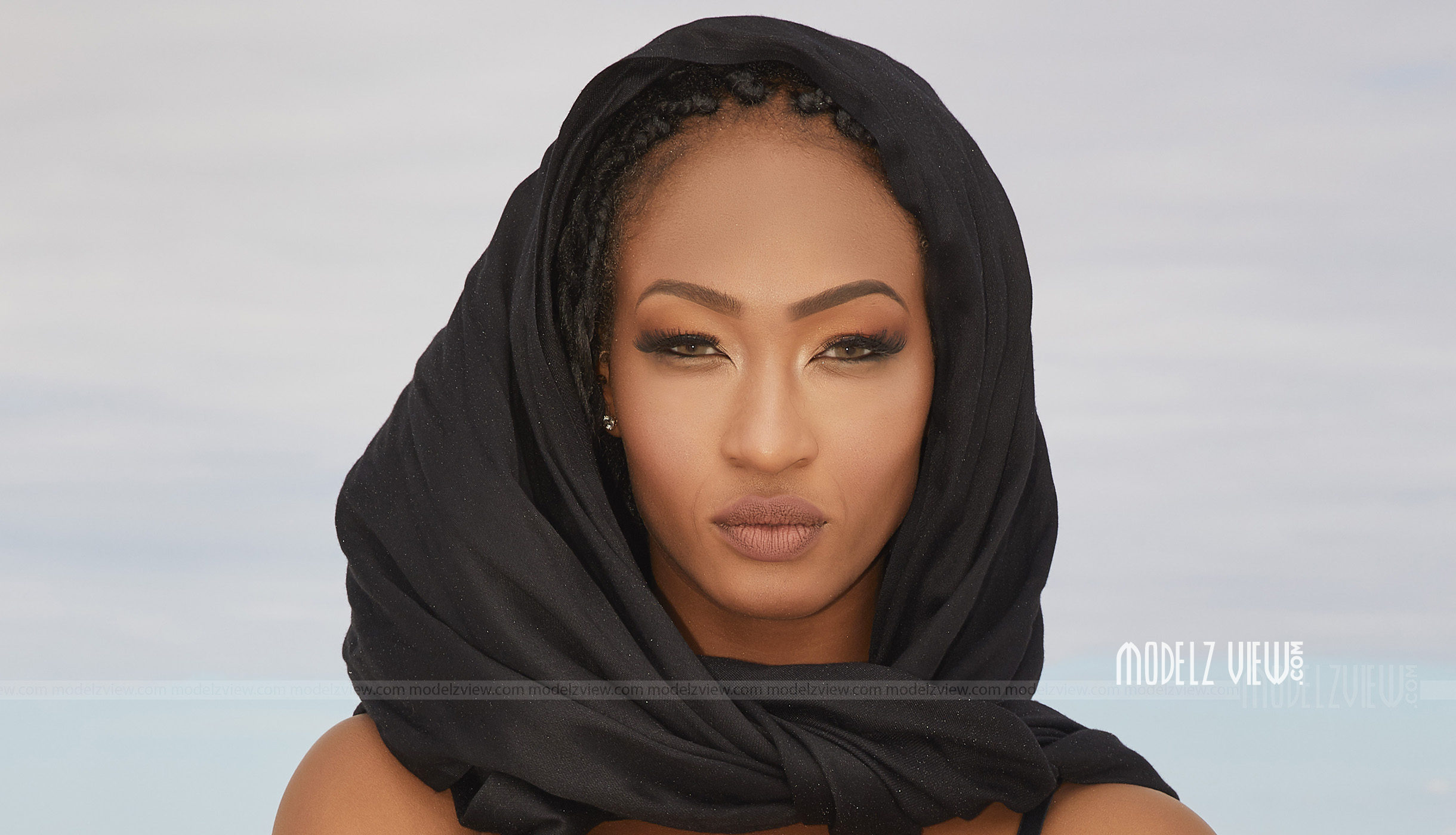 ¬ Age 24
¬ Height 5'7
¬ Place of birth Albuquerque
¬ Current city Albuquerque
Where are you from, and how would you describe your life growing up?
I'm from Albuquerque NM, My life growing up was great! Family vacations, science projects…etc all that good stuff 😛
How did you find your way in front of a camera, modeling?
I decided to contact a Photog who had shot with a girl from school and that's when the ball got rolling.
What do you like best about being a model?
I like the makeup, the clothes… getting dolled up! I'm girly like that.
I'll bet you've got a lot more going on, girl, than just a pretty face. Besides modeling what is the most important thing in your life? Do you have any unusual talents?
The most important thing in my life is finding purpose and fulfilling my goals…everything is important, it all goes hand and hand.
As for unusual talents I can make a super deep manly voice haha
We all need support in life. Where do you get your support? What or who inspires you?
I get my support from my mom! My man and my friends they all give me life! along with guidance and I seem to be on the right track! Having a strong support system is a definite must.
What do you think is the most challenging thing about modeling and what advice would you give to new models?
The most challenging thing is finding your rhythm posing. Once you've found it it's all over!! New models!! Don't just shoot with anyone. Do your research and think about the image your trying to portray.
What is your favorite way to relax? What do you do for fun?
I love being at home just cuddled up watching new movies with my bf. I love going to spas! For fun I enjoy trying new things whether it be a painting class, visiting a new brewery or even going to a new little town in NM I've never been.
You look amazing. What do you recommend for those wanting to keep in shape?
I recommend making fitness a LIFESTYLE and not just a phase because what is the point if your not going to maintain all the hard work you put in? And being healthy is the new wealthy!
What would you consider your sexiest, strongest attribute? What do guys compliment you most on?
My sexiest strongest attribute is my confidence. Guys will tell me "You probably hear this a lot but you are absolutely (Insert word for- attractive )."
What do you think is the sexiest thing about a man?
Having his stuff together, honestly. And a wide back!
Anything about your heritage, ethnicity, or nationality that you feel people would like to know?
I have Portuguese, Native American in there and Asian lineage somewhere in there.
Please share something about yourself that may surprise others. What is the most adventurous thing you have ever done?
I have to make my bed before I sleep in it that's if I didn't make it already. I'm always trying to be adventurous but the MOST I'd say is when I went to Santa Fe and road through the mountains in this really fast car going 100mph and went shooting for the first time with my friends! It was a very adrenaline filled day.
Guys want to know, what do you normally sleep in?
T-shirt!
What are your dreams and goals and ambitions?
My dreams are to become a worldwide known entrepreneur, model, dental hygienist, humanitarian, dog sanctuary CEO, mother, wife, life-coach . Lol real story.
If you were in a magical machine that could transport you to any place and time imaginable, where would you love to be? Why?
Id want to be in some palace in India in the 1850s. I'd be royalty and have jewels everywhere, lay around in the long silky robes and just chill out all day. Why? My destiny is to chill out and find peace… while looking good doin it.
Are you a naughty girl, or a nice girl 😉 ?
Both;)
Please share a guilty pleasure with us. Your naughtiest fantasy?
Danishes! And let's just say "spontaneity!"
What's one thing about yourself that everyone should know?
my motto is you get what you give.
Do you go to college? What do you study?
Yes for dental hygiene.
Do you have any favorite quotes that you would like to share?
"Be.", "What you allow will continue." And "This too shall pass."
How are you celebrating this 4th of july independance day ? what freedom you want as a model ?
Eating hot dogs and watching fireworks! Umm I feel pretty free thus far… I've never felt caged in anyway! I'm gonna do what I want no matter what.
What does being published in this Modelz View magazine mean to you?
I'm so thankful! And to be amongst other lovely ladies
Is there anything else you would like to share with our readers?
Thanks for taking the time out to learn a bit about me! Be sure to follow my social media! Catch more adventure, modeling and fitness!