I am completely atheist : Lady Infernal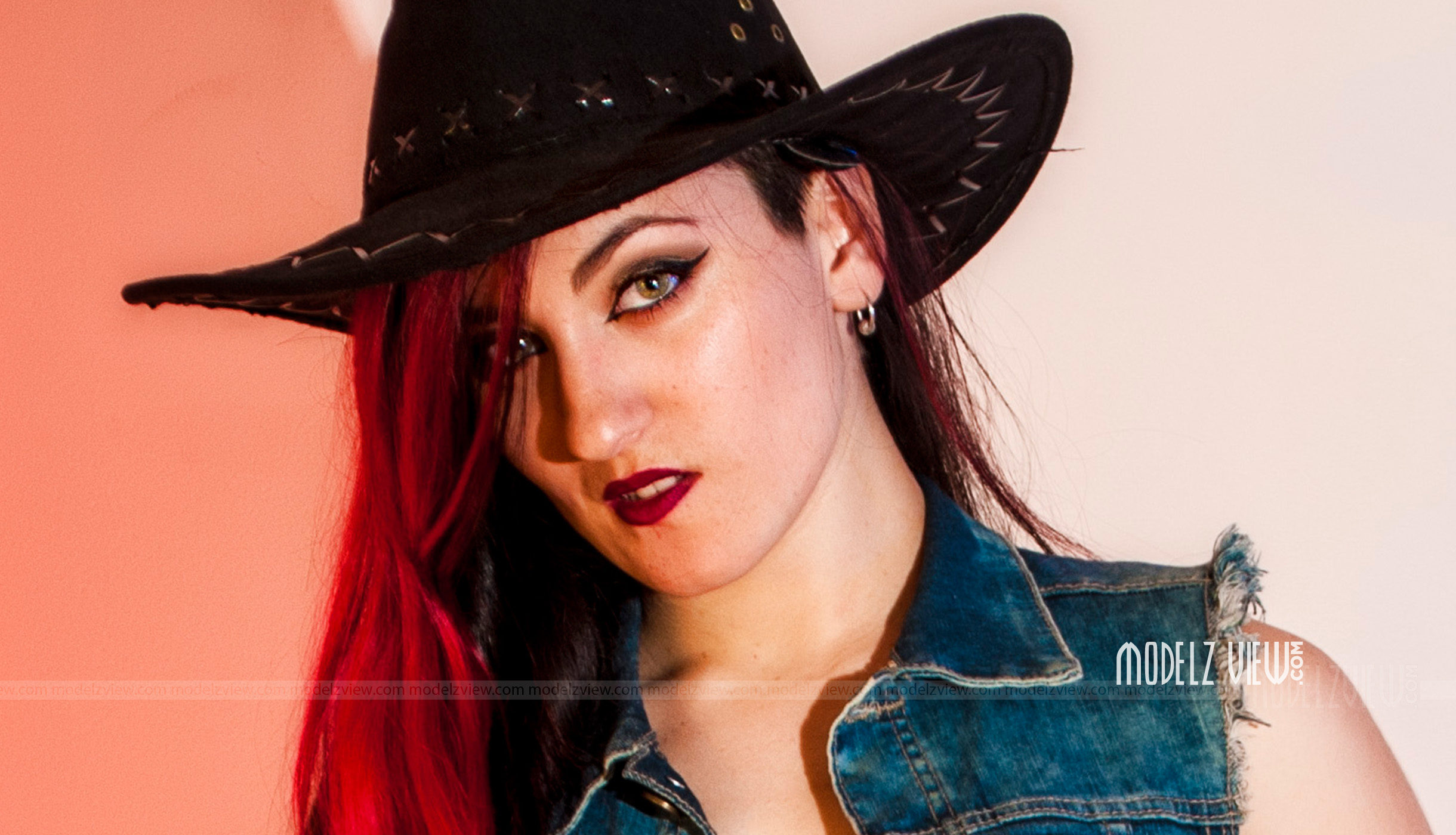 Ø Age : 20 Years
Ø Height : 1.60
Ø Vital stats : 54 kg.
Ø Place of birth : Capital Federal , Buenos Aires Argentina
Ø Current city : Moreno Buenos Aires, Argentina
Ø Facebook profile link Not Used
Ø Twitter profile link Not Used
Ø Instagram link https://www.instagram.com/lady_infernal
Ø Youtube video link ( if any ) |Not Used
Where are you from, and how would you describe your life growing up?

I'm from Capital, raised in Moreno. I hope to receive from Architect in a few years and live from what I like so much. Meanwhile, in parallel, continue with modeling, my other passion
How did you find your way in front of a camera, modeling?
I like to see the result of so much effort from the photographer and me after long hours of production. The recognition that is acquired by this and little by little, growing, improving and learning from the new people that this work presents to me.
I'll bet you've got a lot more going on, girl, than just a pretty face. Besides modeling what is the most important thing in your life? Do you have any unusual talents?
As I said above I study architecture. Another passion that characterizes me is drawing, I love crafts and everything that is created. I also play piano, I studied many years in a music conservatory and today I practice on my own.
We all need support in life. Where do you get your support? What or who inspires you?
My parents always supported me in everything I set out to do. Friends and family too, luckily nobody ever refused or criticized what I like to do.
What do you think is the most challenging thing about modeling and what advice would you give to new models?
The most challenging thing is to know how to pose according to the pretension and theme of the photo. You have to have character and in front of the camera give everything without inhibiting by external factors.
Being a model is a construction between the person who puts the body and the photographer, although the protagonist will be the one who appears in the photo, the photographer as such must correct the posture, be attentive to the imperfections that can be in the clothes, in the hair, in the scenography. It is important that there is trust between the two so that the advice that can be given is well taken and does not bother the other person. Another thing that is important so that the result is favorable is that if you are going to attend production with a companion, this person must be someone who does not bother the model so that he can give his all.
What is your favorite way to relax? What do you do for fun?
Getting into the pool at night, smoking and drinking is a good ritual of relaxation.
To have a lot of fun in a music concert, meet constantly with my friends and go out to a place to varied places
You look amazing. What do you recommend for those wanting to keep in shape?
Eat healthy, try not to eat fat or fried foods. And do some exercise, I do not like the gym, I prefer to do some dance
What would you consider your sexiest, strongest attribute? What do guys compliment you most on?
The look and the hair stand out to me very much.
What do you think is the sexiest thing about a man?
The look is the first thing I look at. That be adult and intelligent and worry about their appearance. If you have tattoos or pricings better
Anything about your heritage, ethnicity, or nationality that you feel people would like to know?
I am completely atheist, I believe in the forces of the universe and the physical laws that govern it. Everything has scientific and not divine explanation.
Guys want to know, what do you normally sleep in?
When it's hot I like to sleep with a T-shirt and shorts. In winter I suffer a lot from the cold and I am an obsessive of the shelter, the more the better.
What are your dreams and goals and ambitions?
I dream of being a little more recognized by modeling and photos to be able to work on this.
If you were in a magical machine that could transport you to any place and time imaginable, where would you love to be? Why?
Watching Almafuerte, My Favorite Music Band, a million times
Are you a naughty girl, or a nice girl 😉 ?
Please share a guilty pleasure with us. Your naughtiest fantasy
Depends where and with whom, but adapt very well to the situation.

What's one thing about yourself that everyone should know?
I love The Simpsons. I like the heat but I hate exposing myself to the sun
Do you go to college? What do you study?
Yes, I studied a specialization in drawing. I am currently studying architecture.
Do you have any favorite quotes that you would like to share?
"If you send yourself for being the one who feels that you do not win the horror" – Homage, Almafuerte.
How are you celebrating this 4th of july independance day ? what freedom you want as a model ?
—
What does being published in this Modelz View magazine mean to you?
I think it's a big step and advance to be published in a mass media. I hope it serves to open new doors and opportunities for me.
Is there anything else you would like to share with our readers?
thank you have taken the time to read this note and know more about me